The Windflower Spa and Resort is located on 10 acres of greenery at the foot of the sacred Chamundi Hill in the picturesque and historic city of Mysore. It is close to a forest reserve and is therefore blessed with rich flora and fauna. The resort is set amidst serene surroundings far from the noise and pollution of the city while remaining very accessible from the heart of the city, which is only two and a half kms away. Much emphasis has been placed on the design of the resort space to cultivate a sense of calm and relaxation. Rooted in the principles of Zen, pure and fluid spaces yield a source of serenity for guests in a marked departure from the real world.
The Windflower Spa and Resort's distinct personality is defined by its unique design feature-the large mirror pool which is visible from every cottage deck was made in order to impart a sense of tranquility to the senses and much attention has been placed on the landscaping to ensure a continuity of design while stressing the need to ensure complete privacy of the guests.

Stylish, elegant and peaceful, the resort's 39 rooms complement its natural surroundings beautifully, merging seamlessly within it. Gentle cascading water feature at the swimming pool, the arecanut cladding used extensively, combined with contemporary Oriental furniture, together offer a relaxing haven of natural elegance for total hedonistic escapism. Rooms on offer are the executive, deluxe, club class suites and royal residential suites. Executive rooms occupy the upper floors and sport a balcony while the ground floor rooms sport a wooden sit-out overlooking the water body. The bathrooms in the deluxe rooms have an additional open air shower enclosed in a patch of green. The suites are a harmonious mix of luxury and space.

The in-house restaurant, Olive Garden is a gazebo style eatery offering various cuisines such as Mughlai, Chinese, Continental and Thai. The soothing ambience provided by the surrounding foliage, cascading water and ducks waddling in the water pools all add up to making this restaurant Mysore's finest dining option. The resort is a popular MICE venue with three conference rooms with varying seating capacities.

The Windflower also houses India's only ISPA certified spa, Emerge, which offers an array of treatments encompassing Ayurveda, Balinese, Hydrotherapy, Beauty and Hot Stone Massages apart from Yoga, meditation and Ayurvedic detoxification and rejuvenation programmes. Located in a separate block, sporting a gently sloping, red hued roof sitting on lemon yellow walls, the lobby has a soothing and relaxing air. An Ayurvedic physician is also on call for consultations.
Featured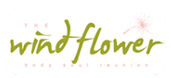 The Wind Flower Spa and Resorts. Mysore
Here you relax and connect with your body and soul in a new holistic way more...