The Windflower Coorg is a luxury health resort, combining international standards with Indian values and beliefs to deliver personal wellness programmes in a positive, non regimented way. Everything we do focuses on a holistic approach to health that incorporates mind, body and spirit.

Our philosophy is to provide a basis for life long health through individualised programmes in an environment combining treatments, food and education. Windflower Coorg provides the support to put all guests on a path to greater health and vitality. We understand that health to one person means something very different to another, which is why we value the personal approach.

To achieve a personally designed programme, every guest, on arrival, is assigned a Health & Wellness advisor (a qualified Ayurvedic physician) who spends time planning the best personal programme combining classes, lectures and treatments, and advice on the best choice of spa food. The passion of our advisors is to guide each guest on their unique journey to long lasting wellness.

The Health & Wellness consultation is designed around the guest's goals and objectives, current state of health and ability to achieve those goals. The H&W advisor will help achieve the most out of the stay by devising a personal programme of treatments and services that will assist to improve health, and continue that improvement once the guest leaves The Windflower, Coorg.

Featured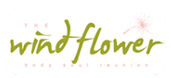 The Wind Flower Spa and Resorts. Mysore
Here you relax and connect with your body and soul in a new holistic way more...