The Chancery is a 126 room business hotel - the choice of Corporate Travelers from different corners of the world to the Silicon Valley of India. Though The Chancery imbibes the technological culture of speed and perfection from the IT capital of India, it also offers the unmistakable, unique stamp of hospitality and service that is the hallmark of world class hotels.

Though a 4-Star Deluxe hotel, 5-Star luxury has been kept in mind while doing up The Chancery. Consequently, there are all the trappings that one would expect in a 5-Star. Starting with the location, to the splendid classic Gothic design, to the exquisitely furnished rooms, 24-hour service, fabulous restaurants, amenities like special business lounges, a fitness center, a beauty salon and a swimming pool
The Chancery has made its mark as the finest Corporate Hotel of Bangalore, thanks to its convenient, central location and exemplary service standards.
Featured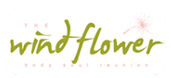 The Wind Flower Spa and Resorts. Mysore
Here you relax and connect with your body and soul in a new holistic way more...